Beijing Fanxing Guangdian Medical Treatment Equipment Co.,Ltd.
Address: Building No.8,Shuangxin office area, Beixinzhuang road,
The fragrant hills south road, Haidian district,Beijing, China.
Tel: 86-010-62730498
Fax: 86-010-62730520
Email: FXGDYL@163.com; delondong@hotmail.com
Office Hours:
M-F 8:30am – 5:30pm
One thing you can be assured of DELON is always here for you. You've come to expect quality from our products; communication with us is no different. So we've provided a variety of ways to contact us and receive the information you're looking for. Please utilize the form below for a question, comment or request, or simply give us a call during our normal business hours.
COPYRIGHT
---
All details, including but not limited to, illustrations, product descriptions and documents published on this website are the sole property of DELON. Any copying or distribution in whole or in parts is subject to a written permit by DELON.
All rights reserved.
Qualification certificate of Internet Drug Information Service:(京)-非经营性-2020-0128
CONTACT
---


Address:No.8,Shuangxin office, Beixinzhuang road,the fragrant hills south road,Haidian district, Beijing,China.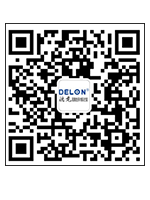 ---