Participated in the EXPOMED 2010 Medical Device Show in Turkey
Our company in 2010 March 18-21 in Turkey EXPOMED 2010 medical equipment exhibition was a complete success.
COPYRIGHT
---
All details, including but not limited to, illustrations, product descriptions and documents published on this website are the sole property of DELON. Any copying or distribution in whole or in parts is subject to a written permit by DELON.
All rights reserved.
Qualification certificate of Internet Drug Information Service:(京)-非经营性-2020-0128
CONTACT
---


Address:No.8,Shuangxin office, Beixinzhuang road,the fragrant hills south road,Haidian district, Beijing,China.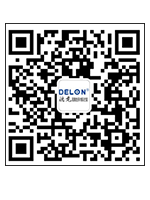 ---