Job Application Introduction

1. Attach the Application Form as a attachment file;
2. Add the job title as an email subject then email to delonwww@163.com
3. When we receive your application, we will arrange an interview with you.

Position Offered:
Number of Opening: 1

Job Duties

1. Resolve in-house and supplier quality problems using technical knowledge and problem-solving methodologies;
2. Coordinate and implement quality control objectives to resolve production problems;
3. Create, develop, and maintain design control systems to verify, validate and control the development of medical devices;
4. Review production schedules, engineering specifications and related information to obtain knowledge of manufacturing methods;
5. Develop, execute and manage procedures and work instructions to ensure all products are manufactured in compliance with design specifications and regulatory/governmental requirements; and
6. Lead/support the coordination between product R&D, design and manufacturing among various organizational functions.
Application Form in Chinese:
Application Form in English:
COPYRIGHT
---
All details, including but not limited to, illustrations, product descriptions and documents published on this website are the sole property of DELON. Any copying or distribution in whole or in parts is subject to a written permit by DELON.
All rights reserved.
Qualification certificate of Internet Drug Information Service:(京)-非经营性-2020-0128
CONTACT
---


Address:Room 501-504, 5th Floor, Building 2, No. 9 Shuangyuan Road, Shijingshan District, Beijing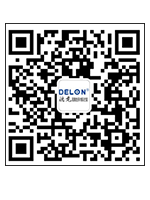 ---